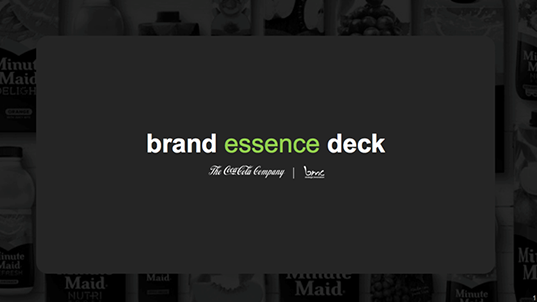 CHALLENGE
Identify Minute Maid Brand Edge against key competitor brands to determine its points of differentiation in order to develop a global strategy for the Brand.
ACTION STANDARD
We combined the Edge theoretical framework with a deep communication analysis and a brand atributes quantification.
DELIVERY
Based on the Minute Maid Brand Edge, the evolved thinking of how the category is changing, and the need to change in order to accelerate growth, the Global Brand Essence was defined.
BUSINESS IMPACT
Minute Maid's Brand Edge and Brand Essence were a key input for the Juice Recipe Book: Global Strategy for the Juice Category.